Accessories for Mazda Mazda 2
Mazda Mazda 2 compatible range
Share your fit
To show off your FitMyCar accessories, head to instagram and tag @fitmycar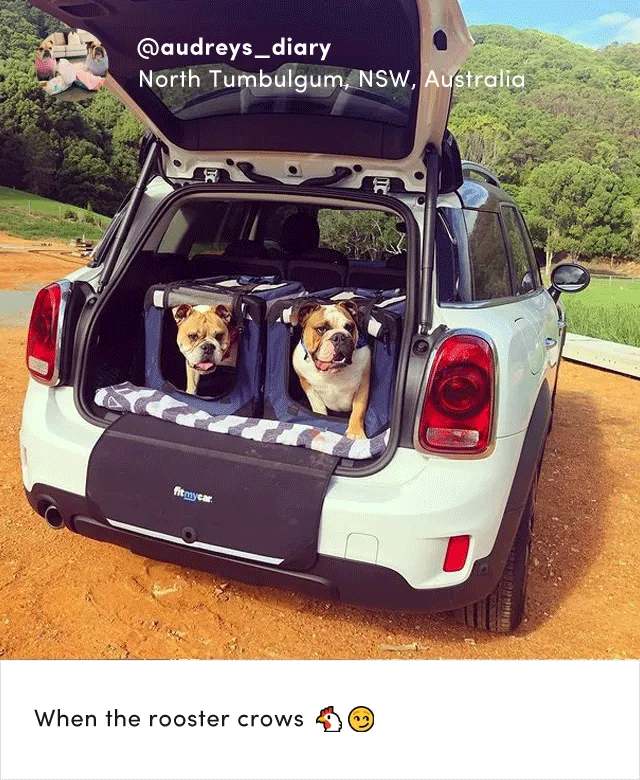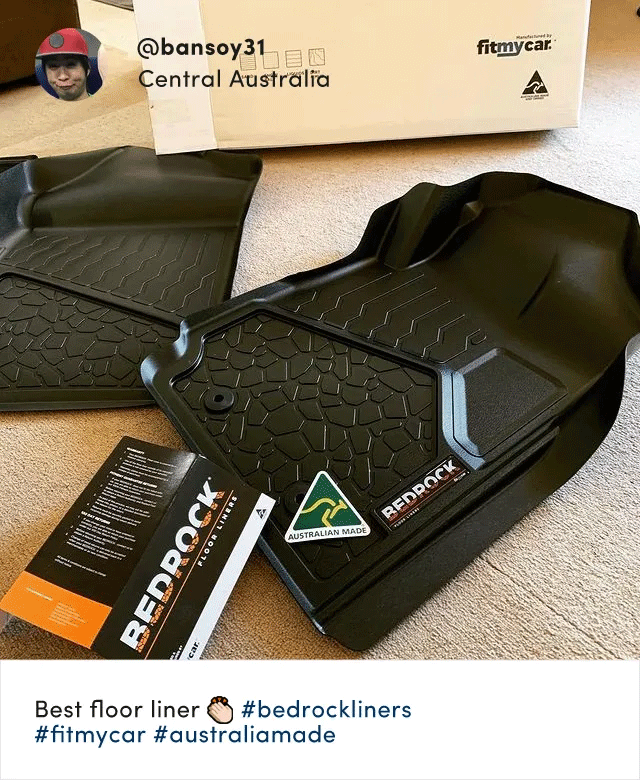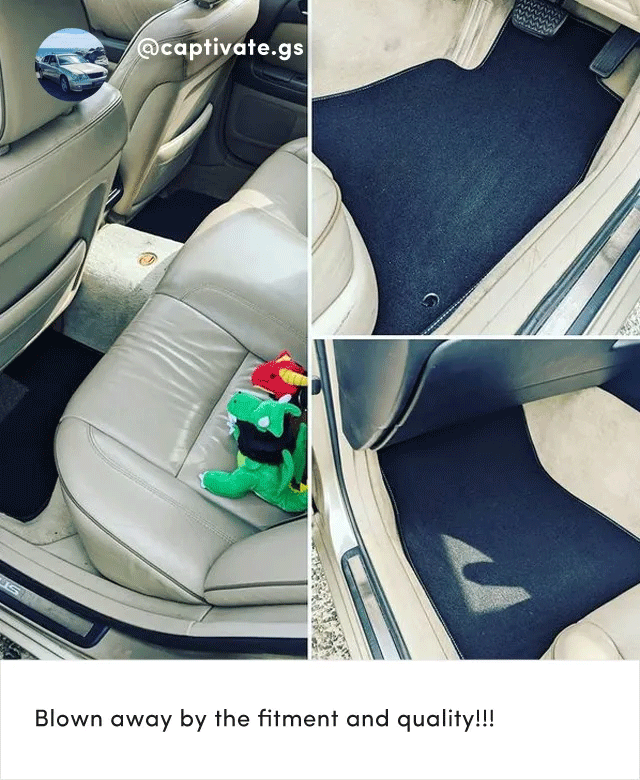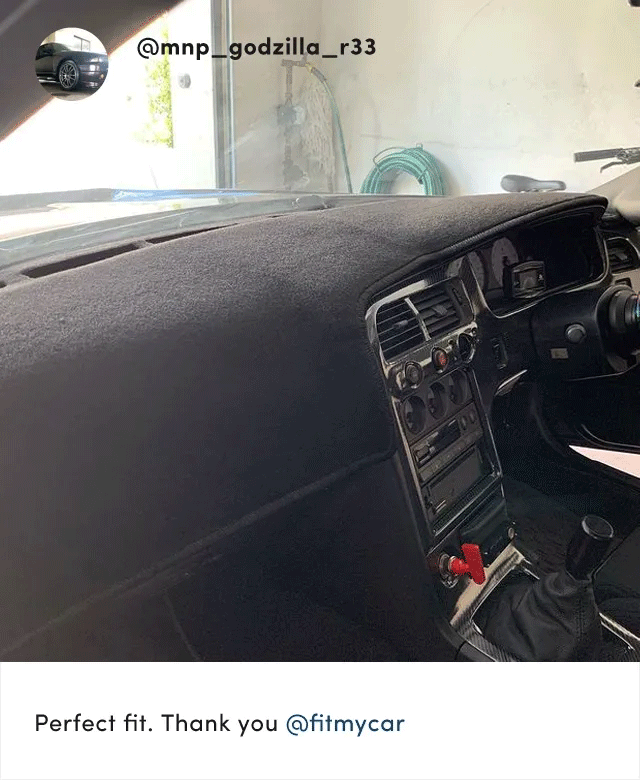 But you don't have to take our word for it.
Independently confirmed ratings from thousands of drivers just like you.

Very very happy all round
The dash mat I got is brilliant looks great fits perfectly and is a quality product very happy, a great supplier.

Excellent Australian made product
Fit was perfect. Looks stylish. Delivery was quick. Australian made which is awesome. Well made.

Great dashmat - fits perfectly!
Great dashmat - fits perfectly! Good quality, good value and prompt delivery. Thanks guys.
Edward, Volkswagen Tiguan
Frequently asked questions
What if it doesn't fit?
We want you to be 100% satisfied with your purchase. If you are unhappy for any reason, contact us and we will always do our best to either resolve your concerns or offer you a return option. If it's an error in our catalogue or a picking error by our dispatch team then we will pay all cost via replied paid return labels. If you have ordered the wrong item or changed your mind just post it back to us and we will send you back the correct one. Please see our detailed Return Policy if you would like more information.
Finding the right Mazda 2 accessories can be challenging. Not all car parts stores sell the accessories for your car model. Some shops don't sell Mazda 2 accessories for older models anymore. That's the reason FitMyCar is here to help you.
Manufactured Just for You
We know that Mazda 2 accessories are hard to find. That's why we want to make things easier for you. Here at FitMyCar, we are an aftermarket manufacturer of popular car accessories for Mazda 2 from different release dates. We can accommodate Mazda 2 models from 2002 to 2007, 2007 to 2014, and 2014 to present.
Mazda 2 Compatible Car Mats
Dirt can ruin your vehicle. It can make the riding experience unpleasant. However, preventing dirt from entering your Mazda 2 is also impossible. That's why the solution is to place vehicle mats to avoid stains and dirt from destroying the car flooring and its parts. Mazda 2 accessories at FitMyCar aim to help you keep your ride clean. Our mats are 100 percent fit up to every curve. They are easy to install and remove so that you can clean these mats now and then.
Mazda 2 Compatible Seat Covers
It's fun to take friends and family on trips. The long road demands patience and food. However, food and beverage spills can't be avoided. Protect your Mazda 2 seats with custom-made covers from FitMyCar. Seat covers are Mazda 2 accessories that can help you preserve the quality of the interior vehicle parts, seats, and the car's finish. Food crumbs and beverage spills make your Mazda 2 seats look untidy and itchy. Here at FitMyCar, we have the measurements for our accessories. Mazda 2 Hatch and Mazda 2 Sedan owners can get their custom-made seat covers from us.
Mazda 2 Compatible Vehicle Covers
If you don't have a garage, your Mazda 2 is exposed to the weather. Exposing your Mazda 2 to the elements has long-term adverse effects. Sunlight can ruin your Mazda's exterior finish. Rains can also cause dirt to stick to the car's body, engine, and other parts. With seat covers, you can safely park your vehicle outside your house. Have your seat covers exclusively made here at FitMyCar.
Mazda 2 Compatible Dash Mats
Our custom-made Mazda 2 accessories also include dash mats to make your riding experience even better. Dash mats actually bring nice benefits to your Mazda 2. Not only do they reduce glare and heat damage, but they will also improve the performance of your air-conditioning unit. If you don't have dash mats, the sun's glare can heat the air inside your Mazda 2. Thus, it'll take more time to cool the interior. With dash mats, you can improve your vehicle's cooling performance and prevent scratches on some dashboard parts.
Frequently Asked Questions
1. How Do You Customise Mazda 2 Accessories?
We use OEM measurements for our Mazda 2 accessories. Mazda 2 Hatch and Sedan are the popular models that we receive for customisation now and then.
2. What Should I Do If Some of the Parts of the Accessories Don't Fit?
If some parts of your new custom-built accessories don't fit, we guarantee a 100-day return policy for defective parts.
3. Are Your Accessories Similar to Genuine Accessories?
Mazda 2 genuine accessories are different from our products. We only follow the cuts and measurements of genuine accessories. But we assure you that our products are high-quality.