Accessories for Mazda Mazda 3
Mazda Mazda 3 compatible range
Share your fit
To show off your FitMyCar accessories, head to instagram and tag @fitmycar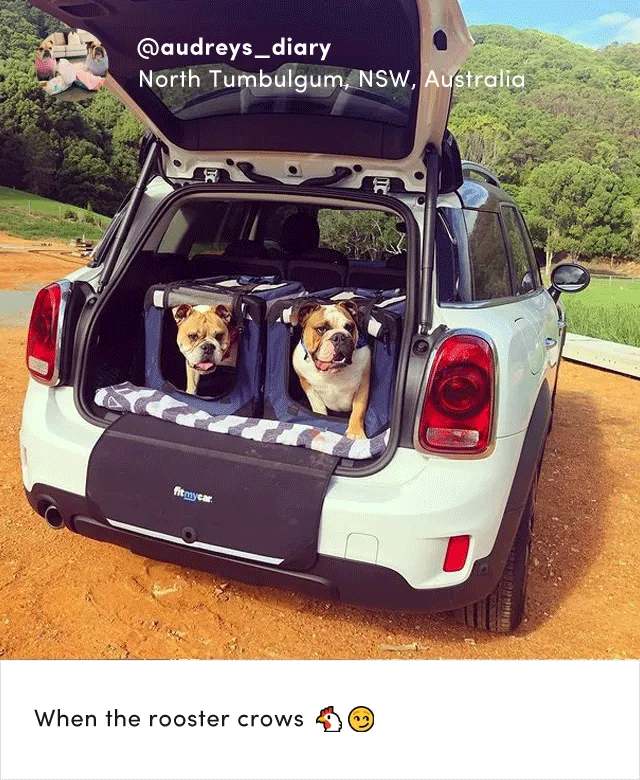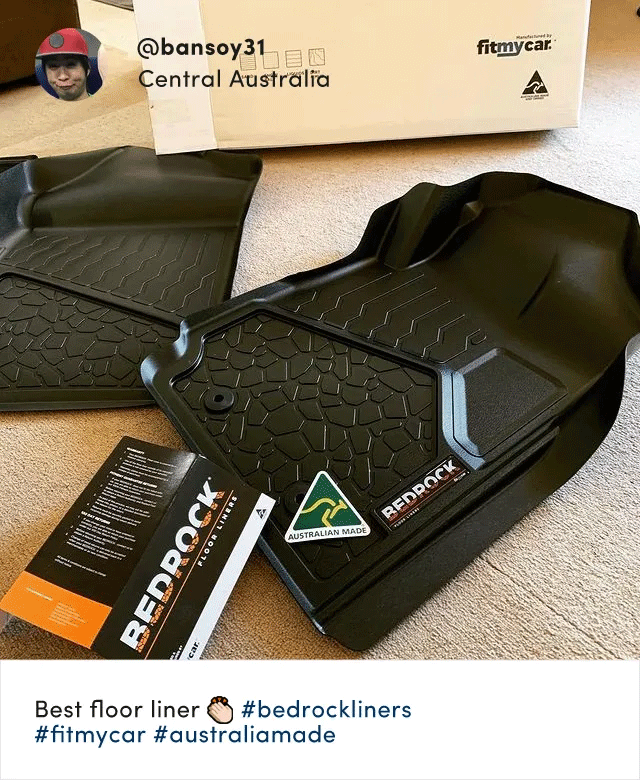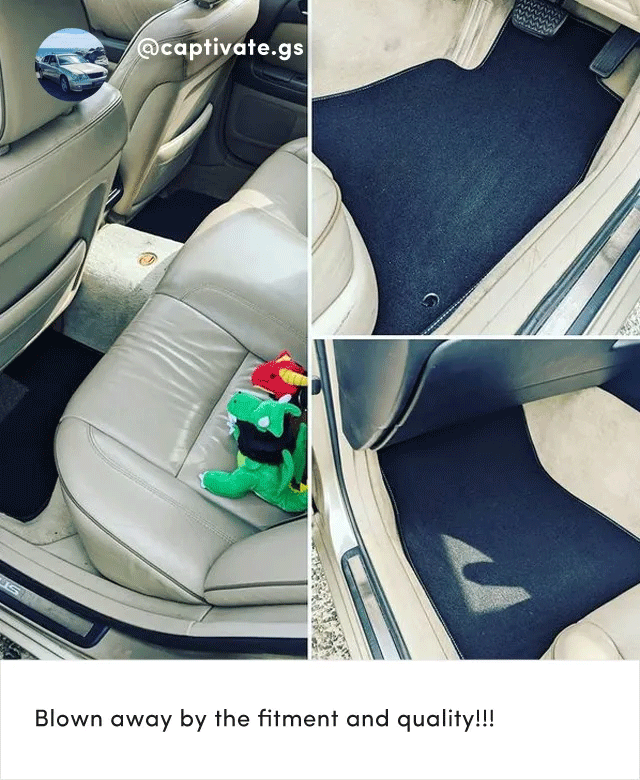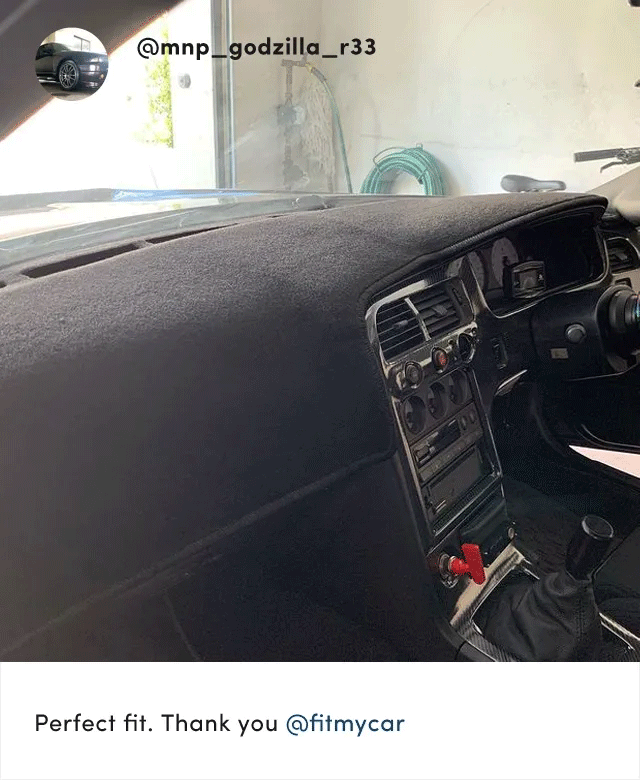 But you don't have to take our word for it.
Independently confirmed ratings from thousands of drivers just like you.

Very very happy all round
The dash mat I got is brilliant looks great fits perfectly and is a quality product very happy, a great supplier.

Excellent Australian made product
Fit was perfect. Looks stylish. Delivery was quick. Australian made which is awesome. Well made.

Great dashmat - fits perfectly!
Great dashmat - fits perfectly! Good quality, good value and prompt delivery. Thanks guys.
Edward, Volkswagen Tiguan
Frequently asked questions
What if it doesn't fit?
We want you to be 100% satisfied with your purchase. If you are unhappy for any reason, contact us and we will always do our best to either resolve your concerns or offer you a return option. If it's an error in our catalogue or a picking error by our dispatch team then we will pay all cost via replied paid return labels. If you have ordered the wrong item or changed your mind just post it back to us and we will send you back the correct one. Please see our detailed Return Policy if you would like more information.
The Mazda 3 has been one of the most renowned compact cars since 2004 when it first came to the market. The model gives you a quiet and comfortable drive as it flaunts features that make its performance top-rated. Mazda 3 has gone through several redesigns—making every generation model unique from each other. With added functionalities, the Mazda 3 is ideal for anyone looking for the perfect combination of comfort and performance, making the driving experience better every day. While Mazda 3 is indeed one of the finest compact cars, you may want to add some essential products to increase your vehicle's functionalities. These Mazda accessories can also help enhance the look of your vehicles. Perhaps you need to replace your weather shield, or maybe you simply want a new boot liner. Whatever the case may be, finding the best supplier for your Mazda accessories is vital to make the most of your car accessory investment. Thankfully, FitMyCar is here to provide a broad selection of top-quality auto parts for your much-loved Mazda model.
A Wide Variety of Mazda Accessories
At FitMyCar, we take a lot of pride in having a wide selection of auto products. With hundreds of items in our inventory, we're the one-stop-shop for your different Mazda accessory needs. We offer various access for different Mazda generations. You can find Mazda 3 Hatch and Sedan parts and products for the following models and/or generations: 2004 – 2009 2009 – 2013 2014 – Current 2019 – Current Some of our offerings include: Car mat sets Boot liner Dash mats Front vehicle seat covers Rear seat covers Car bin and bin refills Vehicle organisers Sunshades (medium, large, extra large) USB Charger 3 Port Gecko (rapid charge) Phone holder - suction and vent mount Backseat organiser (with support rods) Vehicle cleaning starter buckets First aid kits Whatever tools or parts you may need, we have products that will fit the requirements of your vehicle. Many of our items are available in different sizes, colors, and materials. Each item is designed with the unique features of your car in mind.
High-Grade Products at a Fraction of the Price
Quality and safety are of vital importance for us because we know they are extremely important to you as well. Above all, your vehicles require quality accessories for your safety. At FitMyCar, we manufacture some of our own products, including carpet floor mats and dash mats. We make sure each item is made to last for many years. We have an extremely strict adherence to industry quality standards. Our dedicated quality assurance team ensures all auto parts and accessories are made with precision. We make sure all Mazda items are checked for quality and safety from the manufacturing to the packaging process.
Buy Your Mazda Accessories Today
What are you waiting for? Enhance the functionalities of your Mazda 3 with FitMyCar's collection of top-grade tools and accessories. Aside from Mazda items, we also provide some essential products for Subaru, Volkswagen, Mercedes, Hyundai, Lada, BMW models, and more. We offer different beneficial promos like (1) student discounts, (2) buy-now-pay-later programs, (3) 100-day returns, and (4) free shipping so you can invest in the essential tools for your vehicles without any hassle.